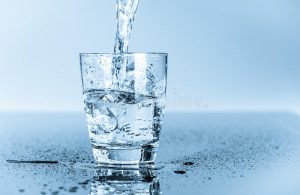 Drinking Water Quality
All the drinking water points of the schools and centres on the ETSB territory respect the new concentration limit of lead in water recommended by Health Canada.
In fact, at the request of the Ministère de l'Éducation du Québec, a vast sampling operation of all drinking water points in our schools was carried out this past year.  The objective of this operation was to ensure that the maximum acceptable concentration (MAC) of lead in water, five micrograms (5 µg/L) total per liter, was not exceeded.

Analysis
Sampling and testing of our elementary school drinking water took place between March 3, 2020 and October 1, 2020.  This same operation took place in our high schools and centers from July 1, 2020 to January 11, 2021.
A total of 273 water points were tested in our 25 schools.

Results
The vast majority of our school drinking water outlets were already in compliance with the established lead limit.  Of the 273 drinking water outlets tested, 206 had a recommended lead concentration of 5 micrograms per litre or less.
Work has been completed to correct the drinking water sources that exceeded the allowable limit.  As of December 22, 2020, all water sources used as drinking water sources in our elementary schools meet the established standard.  For the secondary schools and centres, the corrective work was completed on May 7th.
Corrective work
For a little over a year, our team has been doing everything possible to minimize any lead contamination of the water intended for consumption and to ensure that we offer quality drinking water to our students and staff.  Each time the maximum acceptable concentration was exceeded, an analysis was conducted and appropriate corrective measures were taken.  Many of the problematic situations were corrected by the renewal of the faucets and water fountains.  Other situations required further investigation to find the best approach to minimize lead exposure in water.  In some cases, materials used in our plumbing systems such as piping at water inlets, solder and fittings had to be replaced.  
We have taken advantage of this large-scale operation and the pandemic situation to change non-problematic but outdated water fountains and/or add touchless bottle filling stations.
In addition, our team will be installing pictograms in the coming months to clearly identify the drinking water points.