During the National Volunteer Week we take a moment to truly recognize the contribution of our many volunteers. Our sincere gratitude goes out to them all for the many ways they contribute to school life here at the
Eastern Townships School Board.
THANK YOU!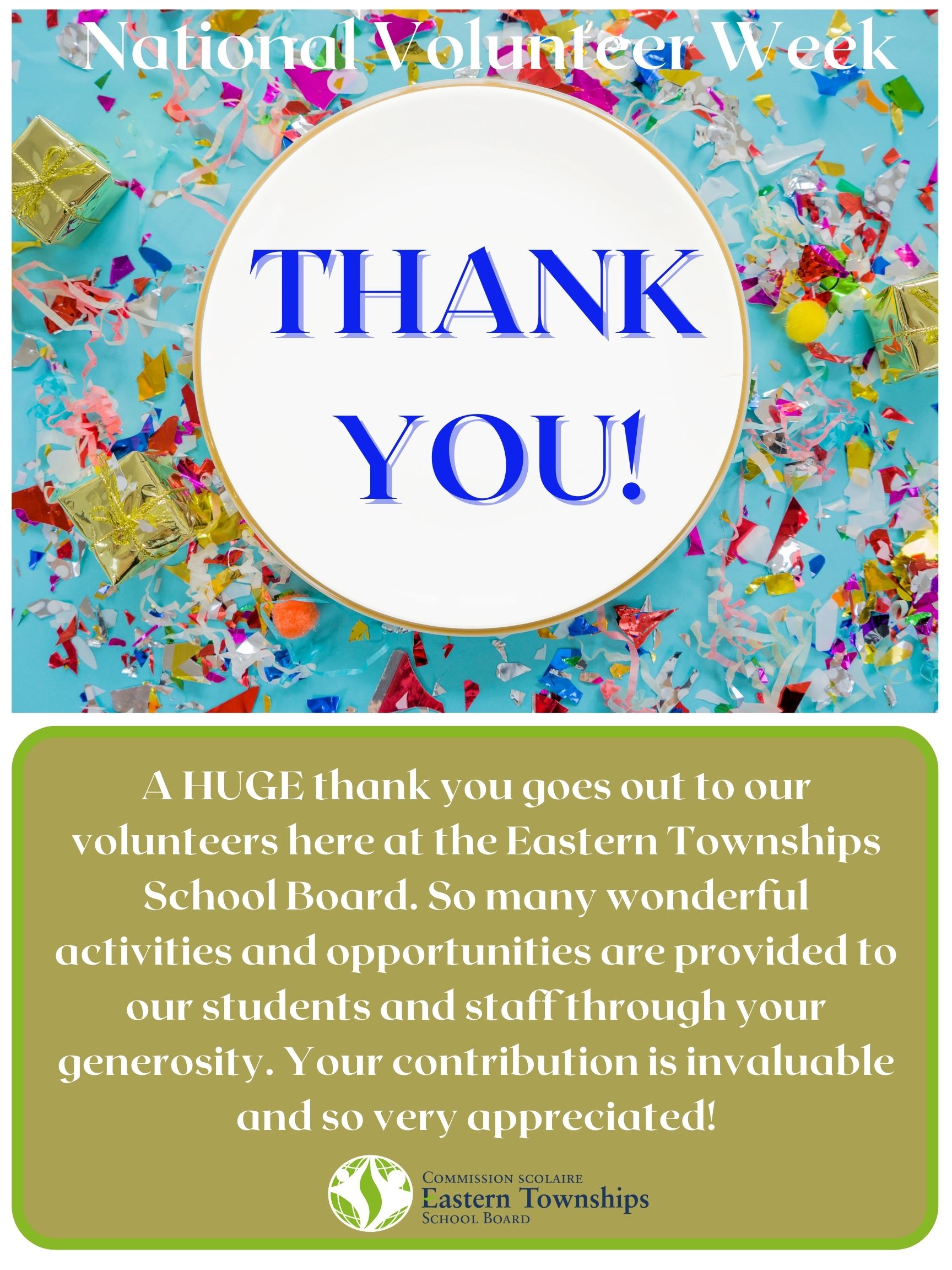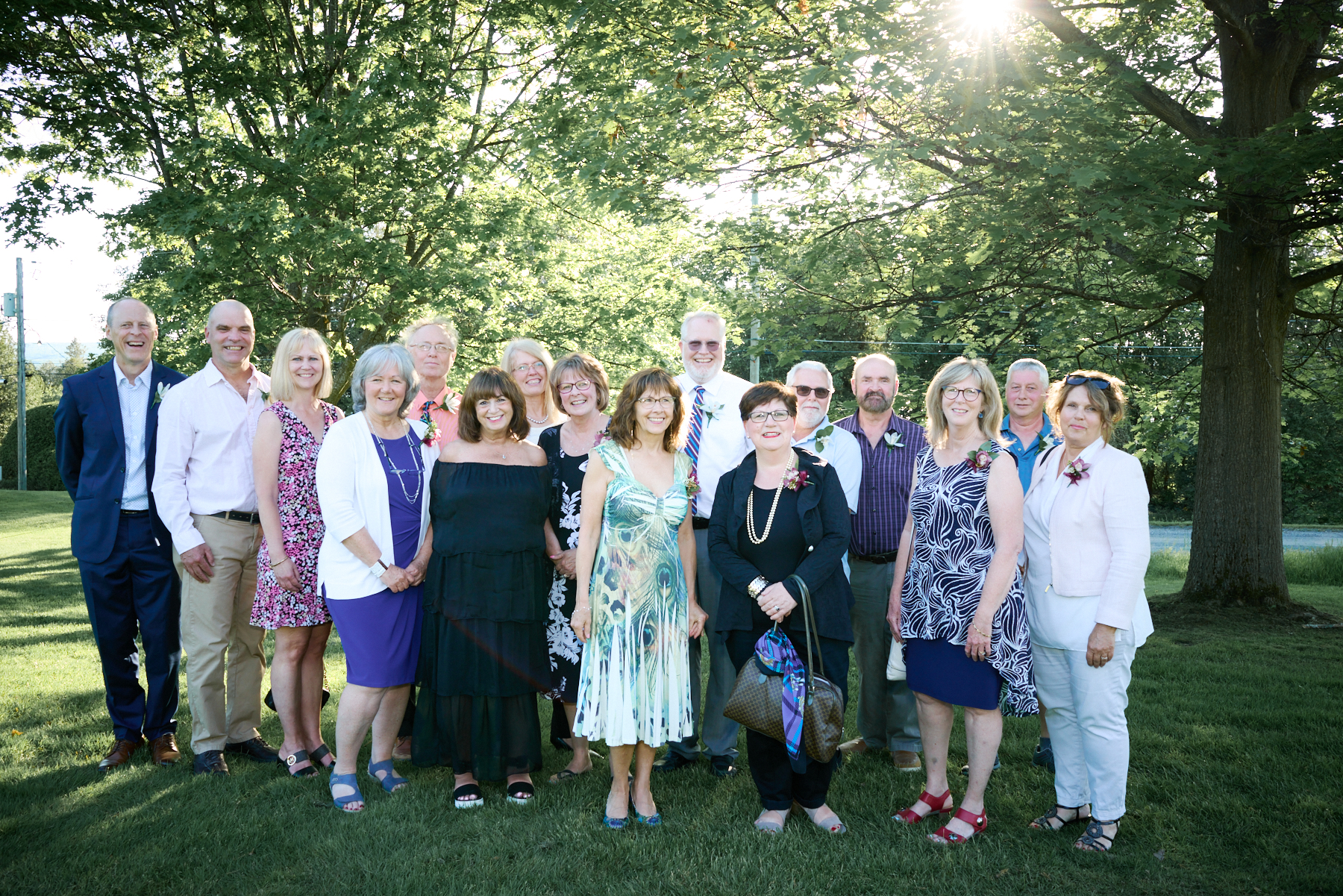 Eastern Townships School Board's celebrated retirees of 2021-2022 at
The Hermitage Club
The Eastern Townships School Board (ETSB) rolled out the red carpet for this year's retirees of 2022. The ETSB honored its retiring staff members with a dedicated gala held during the first week of June at The Hermitage Club. There to celebrate were administrators, commissioners, teachers, professionals, support staff and invited guests, all gathered to recognize and toast the honourees. The evening rolled out with the exchange of stories and a tribute to each retiree in attendance. As each administrator shared anecdotes and tales of his or her retiring personnel, it became obvious how much experience, dedication, and commitment these individuals brought to their workplace. Smiles, laughs, tears and joyous memories were the flavour of the evening as all were applauded, and the magnitude of their contribution recognized.
On behalf of everyone at the Eastern Townships School Board, we extend our very best wishes to the retirees of 2022:
Marie Beaudoin             James Lemaitre
Hélène Bedar                Sylvie Luc
Josée Bourbeau            Jennifer Luce 
Pierre Bruneau              Brian Lynch
Christine Canzani        Norman Marsh
Lisa Charbonneau        Debbie Melanson
Sharon Conway            Rodney Milonja
Johanne Di-Narzo        Carole Muir
Marc-André Fournier    Maryse Savard
Serafina Gagliardi        Anne Stairs
Renalee Gore                Larry Weare
Karen Grubb                  Pamela Wilson
Lynn Irving                    Todd Winquist
                            Bonita Juby-Smith
DRUMMONDVILLE ELEMENTARY SCHOOL'S GRAND OPENING!
A fabulous day was had at Drummondville Elementary School, as the official ribbon cutting ceremony took place! History was made as the inauguration of the new school was celebrated with smiles and cheer all around.
Students, staff and ETSB members filled the stunning gymnasium and welcomed Christopher Skeete who represented the Ministry of Education, the Mayor of Drummondville Mme. Lacoste and many other local dignitaries and community members. Everyone was thrilled to commemorate this momentous accomplishment together!!
Congratulations to all who contributed to the realization of this project. We wish Drummondville Elementary a wonderful rest of the year and many more to come!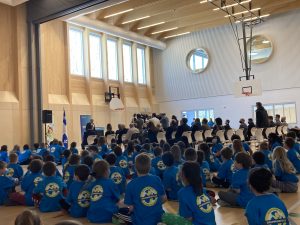 Congratulations to all of our schools and centres for making this a truly meaningful week for our students and staff alike. A BIG thank you goes out to the Partenaires pour la réussite éducative en Estrie group (Projet PRÉE) who really showed their support & commitment to our collective success! What a team effort - BRAVO!

It's not too late to REGISTER your child(ren) for the upcoming school year of 2022-2023!
We offer a rich bilingual environment and many opportunities for your child(ren) to learn and grow. Join us at the Eastern Townships School Board!
If you have any further questions feel free to email:
New School Construction underway for Drummondville!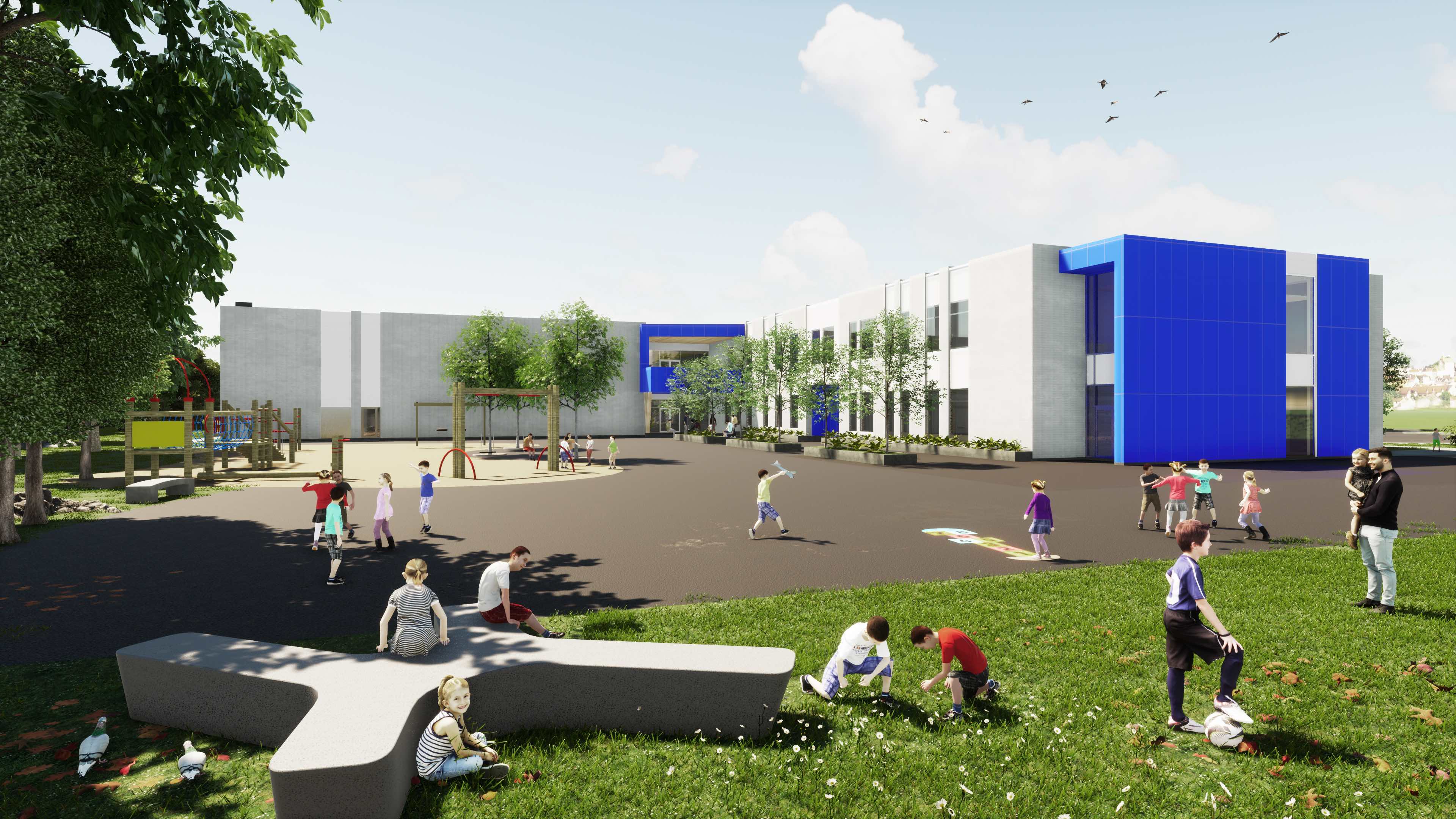 The Eastern Townships School Board is excited to announce the start  of construction on its new school in Drummondville!