Neil and Louise Tillotson Fund
At a recent ceremony four local ETSB schools received grants from the Tillotston Coaticook Region Fund.
Alexander Galt Regional High School (GALT) received $3,000 for new hockey jerseys and $4,000 for their scholarship fund.,

Ayer's Cliff Elementary School (ACES) received $10,000 for their playground project,

Lennoxville Elementary received $8,000 for the phase 2 of their playground project

North Hatley Elementary (NHES) received $6,000 for a warming oven for student lunches and a shed to store sports equipment.
Thank you to the members of the committee for their consideration and selection of these worthwhile projects.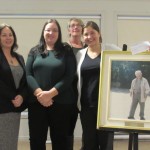 Ayer's Cliff Elementary School Principal, Tracey Harding,  Amy Rediker and her son Oliver, Stephanie Fournier – Head Teacher accept the cheque for the  ACES playground.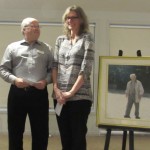 Stephanie Brown- Teacher  accepts  the cheque for the GALT scholarships Fund from Johnny Samson                                                                        


Robert Fisk – Athletics Director accepts the cheque for the GALT sports jerseys from Michael Everett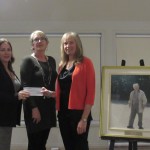 Principal Tracey Harding and School Secretary Victoria Loach accept the cheque for North Hatley from Judith Bolduc.