Knowlton Academy Ski Program turns 50!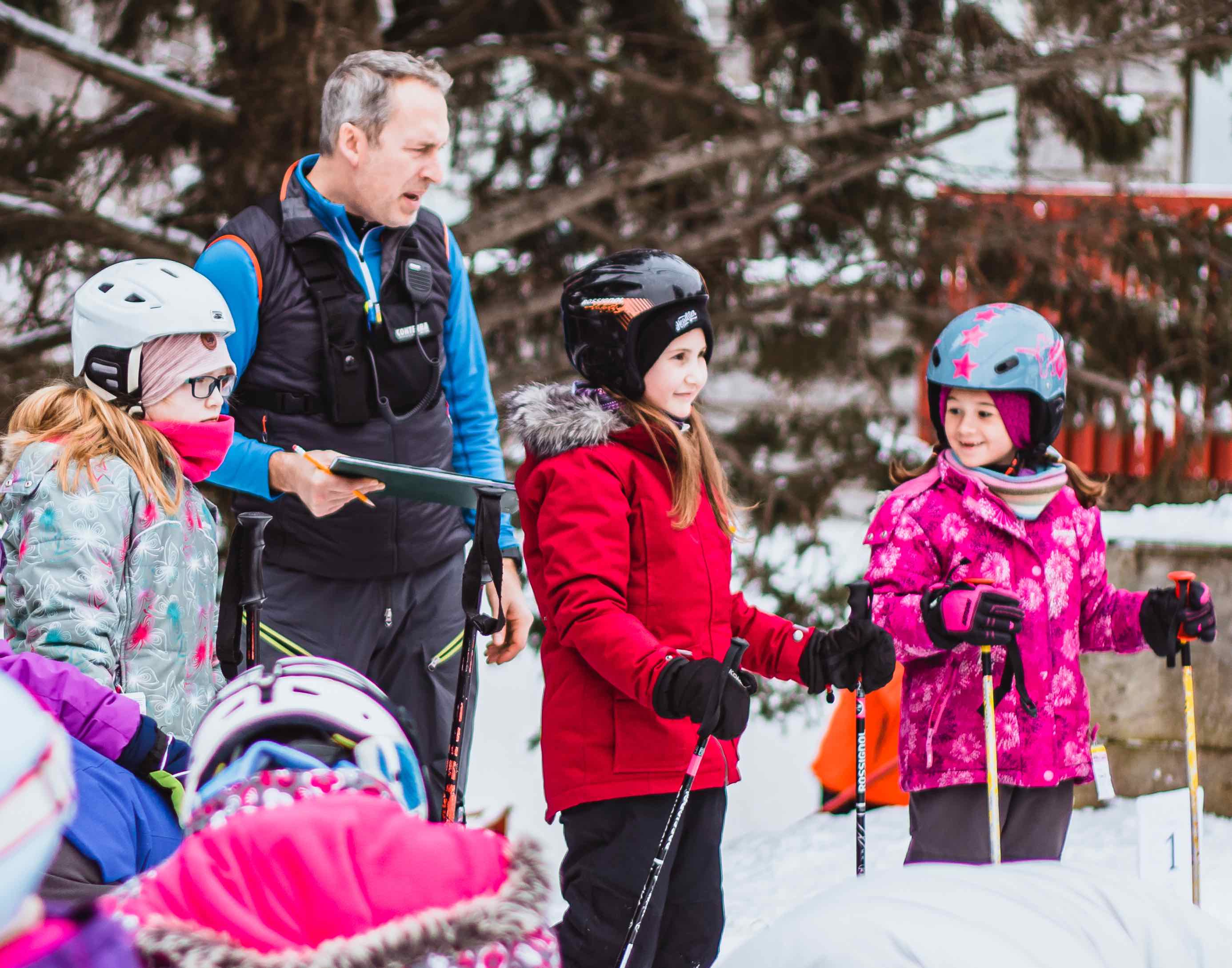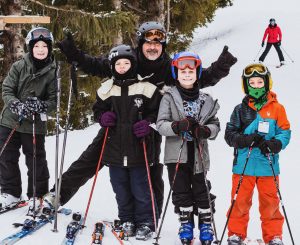 This year marks the 50th anniversary of the Knowlton Academy (KA) Ski Program. Started in 1969 by World Champion Alpine Ski racer, Lucille Wheeler Vaughan on a hill at the back of the school; the program progressed to ski days at Glenn Mountain, then to Owl's Head and today students enjoy the slopes at Mont Sutton. Fifty years after its modest beginnings the program is still going strong, with previous students now acting as volunteers and chaperones. This program has fostered generations of active adults and avid skiers. The final ski day of the 50th season was held on Thursday, February 20th. We would like to congratulate all the organizers, volunteers and specifically current KA teacher, Mr. Nicolas Lemaitre who has been the driving force behind the program for almost half of the 50 years.
North Hatley Elementary raises money for Leucan Estrie!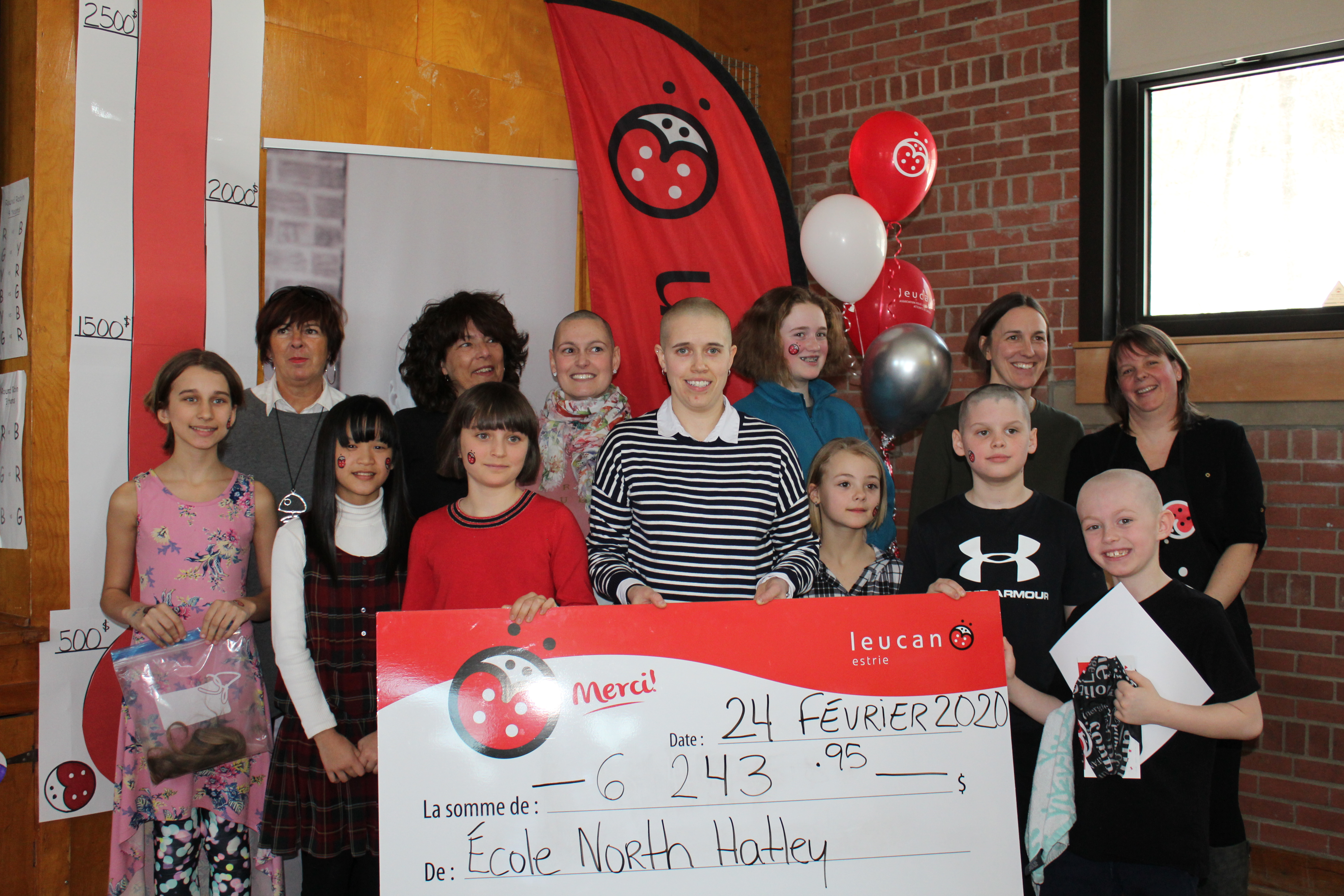 On Monday February 24th, North Hatley Elementary School held a Shaved Head Challenge to raise money for Leucan Estrie and awareness for childhood cancers. With an initial goal of $3000, the school, with the help of the community raised over $6200 with more funds still to be counted. The challenge was started by former NHES teacher Marie-Pier Cabana, and then spear headed at the school by Special Education Technician, Maryse Richard. The staff and community came together to support the seven brave students and three adults who gave up their locks for a good cause. We would like to extend our congratulations to everyone involved  and say thank you to the students and staff at NHES for selflessness, the volunteers who helped to make it happen and the community for their support of this worthwhile cause.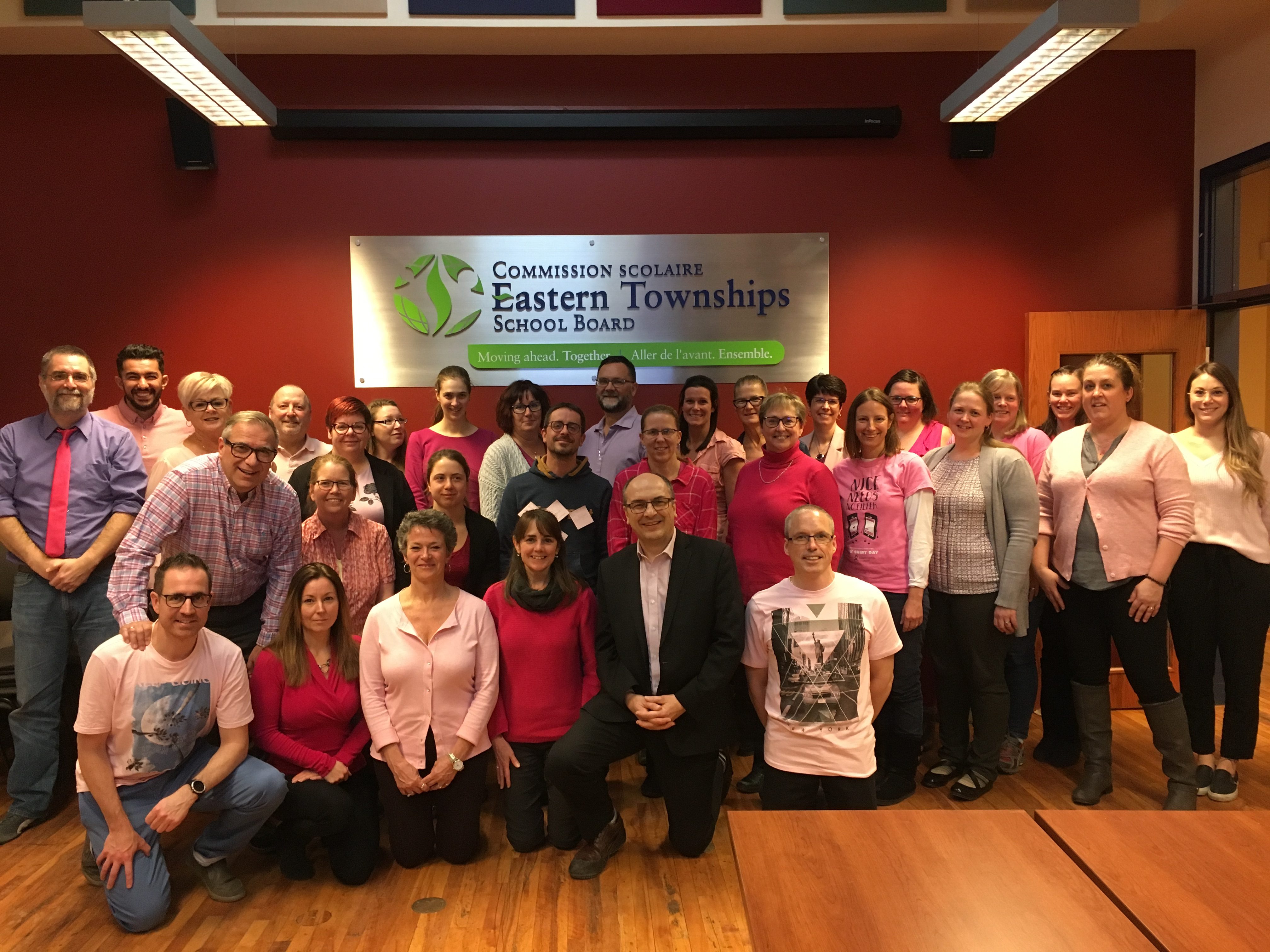 On Wednesday February, 26th board office personnel joined students and staff across the ETSB in taking a stand against bullying, by wearing pink.