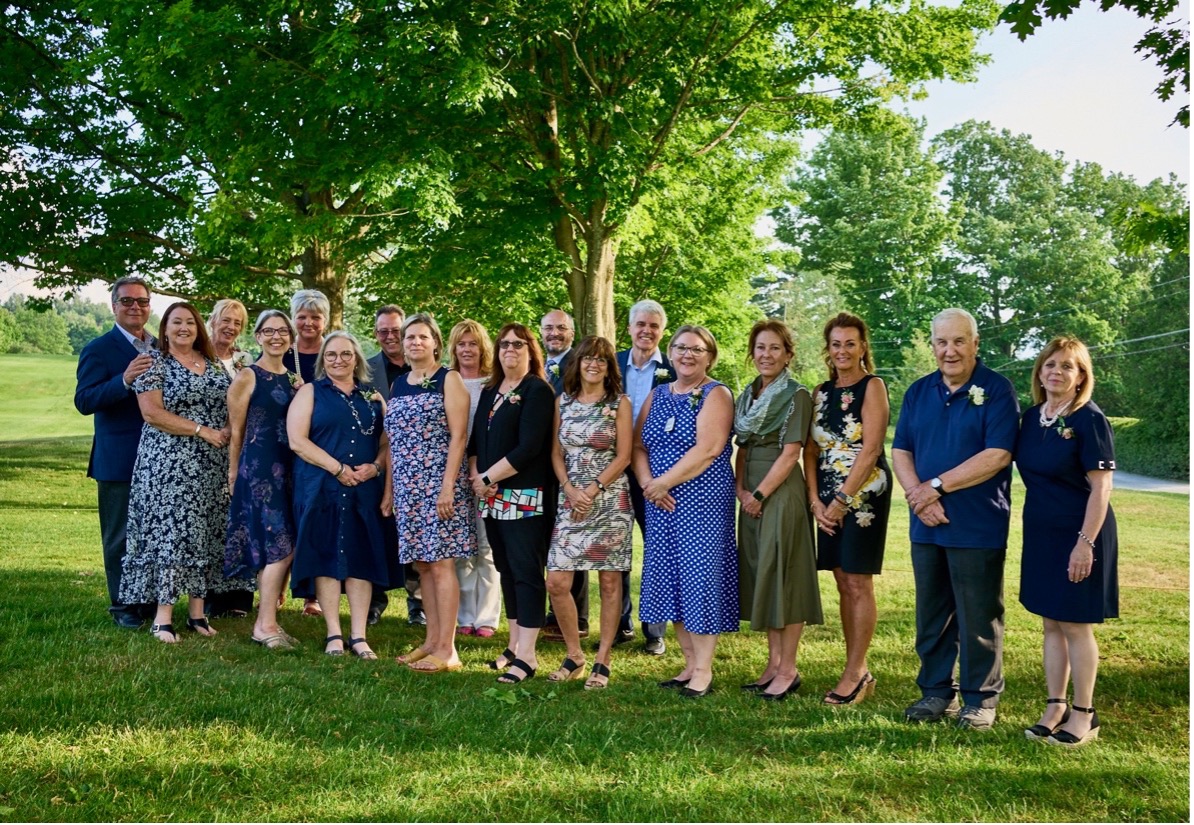 Eastern Townships School Board celebrates their
2022-2023 retirees at The Hermitage Club!
The Eastern Townships School Board (ETSB) welcomed this year's retirees for a night of celebration. The ETSB honored its retiring staff members with a special gala held along the shores of The Hermitage Club during the first week of June. There to share in the congratulations were commissioners, administrators, teachers, professionals, support staff and invited guests, all gathered to recognize the honourees. The evening was full of heartfelt memories and each retiree in attendance was paid a tribute. As each administrator shared anecdotes and tales of his or her retiring personnel, it became obvious how much care, experience, devotion and commitment these individuals brought to their students, colleagues and workplace. Many fond moments, smiles and laughs were shared by all. The ETSB applauded its 2022-2023 retirees and recognized their numerous years of contribution with a fond farewell and good wishes for a happy and healthy retirement.
On behalf of everyone at the Eastern Townships School Board, we extend our very best wishes to the retirees of 2022-2023:
Brian Arbery                         Manon Lessard
Caroline Bentzen                 Mary Ann Murphy
Allen Cass                            Dennis O'Shaughnessey
Linda Choquette                 Stephen Paglia
Karen Crandall Jenne         Jeffrey Pauw
Shirley Cross                       Carolyn Eddy Reynolds
Nancy Davidson                 Shirley Rodgers
Pasquale Delfino                Susan Rodgers
Linda Dowd                         Luc Rodrigue
Debra Down                        Shelley Rumsby
Gary Drew                           Megan Seline
Ronald Drew                       Kevin Shea
Bettina Gagné                    Michel Soucy
Carole Grenon                    Dawna Sylvain
Bruno Isabelle                    Denis Vachon
Dawn Irving                        Cathy Watson
Richard Kerr                       Nathalie Vallée