With the forecast for extreme heat this week, here are some recommendations to follow to stay safe. Versions to download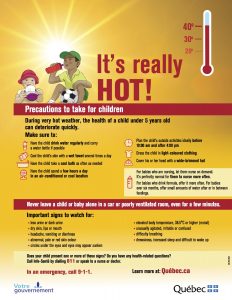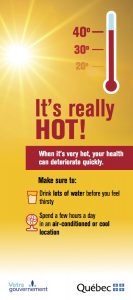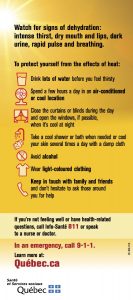 ---
With the reopening of schools, the ETSB is looking to add to its list of temporary and replacement personnel. If you would like to apply, please see the positions and job descriptions.
---
ETSB elementary schools are welcoming back students. This return to school is not mandatory.
Please visit our COVID-19 page for more updates.
To help us protect our staff from the transmission of the virus, we recommend that you call or email our board office rather than stopping by in person.
819-868-3100
---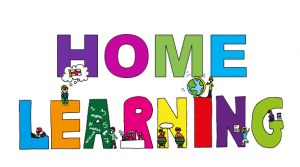 Your child's teacher may have reached out to touch base and to share some learning activities your child could do at home. Rest assured that any school work that may have been sent is not mandatory
The ETSB Pedagogical Services Team, has been working in collaboration with teachers and administrators, and has developed a website that provides parents and students with learning activities they can do if they so choose. Please go to the following link to access the site. As well you may access it from the parent menu on the ETSB website.
---