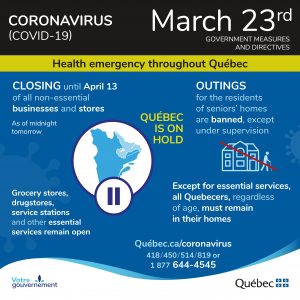 Please take note that with the closure of all schools and centres, staff are not in and therefore no one is receiving phone calls.
As of Monday March 16th, all schools across Quebec are closed until May 1st , or until further notice. This closure is to help stop the spread of COVID-19.
We realize that this closure will bring with it some challenges, but this decision has been taken in the best interest of all students, staff and our communities as a precautionary measure, as identified by the Santé Publique.
During this closure there will be no instructional demands on students. Furthermore, all school-related activities (parent-teacher interviews, sporting events, cultural events, etc.) have been cancelled for the next two weeks.
We ask that parents and staff monitor their emails.
The school board offices in Magog remain open during the school closures. To help us protect our staff from the transmission of the virus, we recommend that you call or email our offices rather than stopping by in person.
819-868-3100
---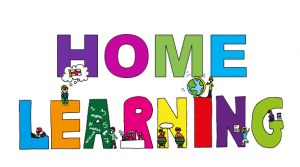 As was clearly stated by the Minister on March 13th, the 2 week closure of schools was to be time off for students. In some cases your child's teacher may have reached out to touch base and to share some learning activities they could do at home. Rest assured that any school work that may have been sent is not mandatory
In the meantime the ETSB Pedagogical Services Team, has been working in collaboration with teachers and administrators, and has developed a website that provides parents and students with learning activities they can do if they so choose. Please go to the following link to access the site. As well you may access it from the parent menu on the ETSB website.
---