Complaint Process / Student Ombudsman
Establish a dialogue, to better understand the situation, to find solutions.
If a student or parent has a complaint, that pertains to services offered by the School Board, they need to follow the process below:
Communication & dialogue...
The student or parent must communicate directly with the person concerned: teacher, professional, administrative personnel or other staff, in order to have a common understanding of the situation and to arrive at a solution.

If a satisfactory solution cannot be reached, the student or parent should contact the school administration.

Complaint Services
If the student or parent is still dissatisfied, it is possible to lodge a complaint with the person responsible for complaints at the Secretary General's office. This person will gather the information necessary to understand the situation.

Based on the information gathered, the student or parent will be directed to the appropriate person: school, department or Secretary General.
Student Ombudsman



If the results of the steps taken with the Secretary General's Office do not satisfy the student or the parent, it is possible to contact the Student Ombudsman. The Ombudsman will analyze the merits of  the complaint and will determine the intervention he deems appropriate in compliance with the laws and regulations in force.
Recommendations or Revision of a Decision
If the complaint arises from a situation or an event experienced by a student, the Student Ombudsman will examine the complaint in order to assess its merits. If he deems it appropriate, he can make recommendations to the Director General or to the Council of Commissioners.

If the complaint involves a decision made by the ETSB or its staff, the student or parent may, upon the recommendation of the Student Ombudsman, appeal to the Appeal Committee for a reconsideration of the decision.
Student Ombudsman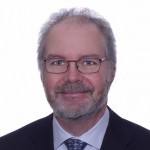 Me Christian Beaudry
1 (855) 350-3162