...for complaints from students or their parents
All complaints must first be made to the following people in the following order:
To the school principal or centre director when the complaint concerns a decision made by the staff of a school or centre, or to the director of the service from which the decision initially emanated;
To the director of the service concerned by the decision, if applicable;
To the General Directorate.
If the complainant is dissatisfied with the outcome of the complaint, he must address a written complaint to the Secretary General.
For the full complaint process, please see By-Law 14 below.
Student Ombudsman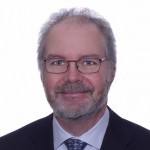 Me Christian Beaudry
1 (855) 350-3162