As a parent of an ETSB student, you now have access to the ETSB Parent Portal. This tool allows you to access your child's profile information, report cards, timetables, Ministry Exam results and teacher comments. In order to have access to the ETSB Parent Portal, your email information needs to be correctly recorded in your child's school record. If you received an email with your password to access the portal, it means that your email information is accurate. If not, please contact your child's school secretary in order to have your email information corrected.
** If you have more than one child attending ETSB schools, the email sent in for each child must be the same. If not you will not be able to see all your children's profiles. If this is the case contact the school attended by your child that you do not have access to.
Using the Portal:
-       Using the portal is simple and you can access it at this address: https://parents.etsb.qc.ca
Signing in:
You must sign in with the email address you provided to the school, which is the same email that your password was sent to. Remember that your password must be entered exactly as it was sent, respecting CAPITALS and lower case letters, as well as any punctuation such as ( ! ). We recommend that you copy and paste the whole password to avoid errors.
IMPORTANT –  if you have tried signing in more than 5 times unsuccessfully, your login will be blocked until the next day. Therefore we recommend that after 3 attempts, you go to the recover your password section available on the front page of the parent portal.
Recovering Your Password:
-  You should have already received your password for the portal by e-mail. If you have forgotten it, you can use the Forgot Password page to reset it by simply clicking on the Forgot Password link on the Portal's login page:
Then you will have to type in your email address and click Submit: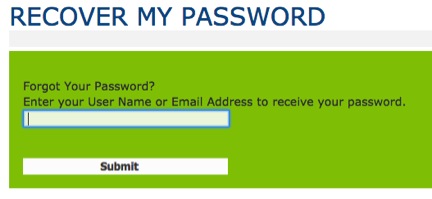 You will then receive an e-mail containing your new password.
Once you have accessed the portal, here is what it will look like: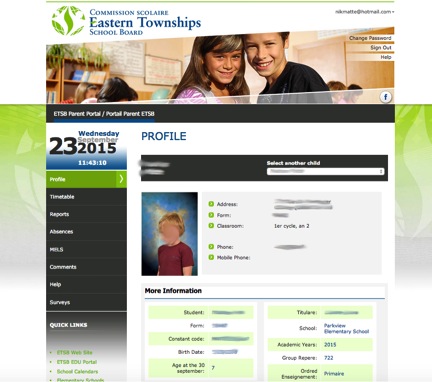 Accessing the Report Cards and Ministry exam results:
On the left hand side of the screen you will see the menu.  To access your child's report card click on Reports ad then on the school year you wish to view.(i.e. for the 2015 – 2016 school year click on 2015)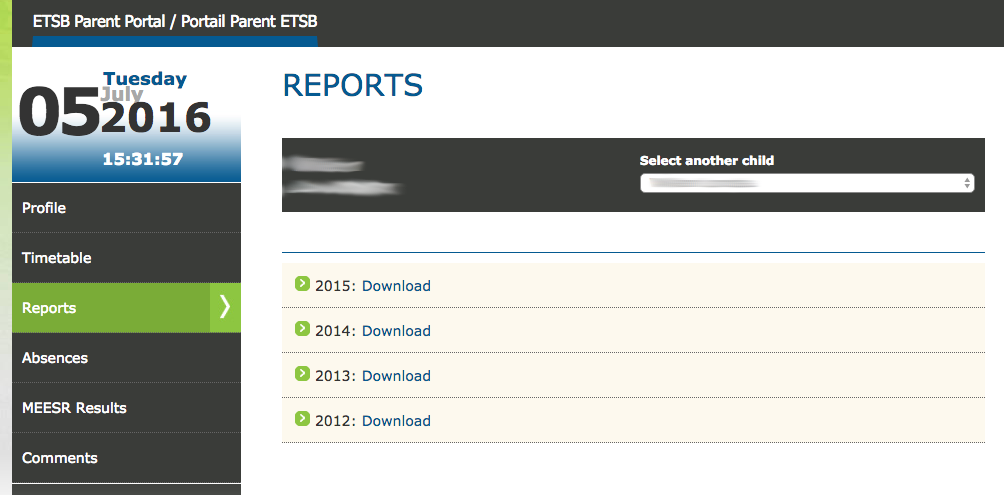 For secondary 4 and 5 students and Ministry exam result, click on MEESR: