National Volunteer Week – April 19th – 25th 2020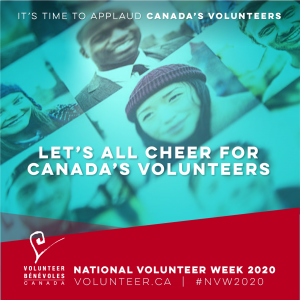 During this COVID-19 crisis, we would like to applaud the volunteers who are reaching out to support our front line workers. THANK YOU!
As well we would like to say a BIG thank you to all the volunteers that give so generously of their time day in and day out in our schools and centres. Our students' lives are richer because of you! THANK YOU!