October 1st now a pedagogical day!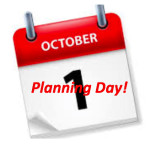 Due to the upcoming provincial election, there will be no classes for students on Monday October 1st. This day will now be a pedagogical day for all students.
To see if the daycare services in your child's school are available, please contact your school directly, or visit the school website.
The October 1st pedagogical day will be replaced by one of our convertible snow days on  May 17, 2019.
Therefore May 17th will now be a regular school day.