Drummondville Elementary Expansion!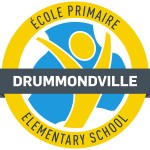 EASTERN TOWNSHIPS SCHOOL BOARD RECEIVES $6.15 million
FUND for DRUMMONDVILLE ELEMENTARY
 MAGOG, June 20, 2018 – The Eastern Townships School Board (ETSB) welcomes the announcement made today by the ministre de l'Éducation, du Loisir et du Sport et minister responsable de la region de la Capitale-Nationale, Mr. Sébastien Proulx, of funding in the amount of $ 6,150,000 for five new classrooms, one kindergarten for four-year olds, and a new gymnasium for Drummondville Elementary School. The actual premises of Drummondville Elementary School (DES), are currently insufficient for the growing school population which has more than tripled since the school was reopened at the request of the community in 1998.  Drummondville Elementary is the only English language elementary school serving the greater Drummondville population offering students the advantage of quality instruction in a bilingual environment.  This unique learning environment led by dedicated staff who support and foster student success, has attributed to the school's increase in enrolment.
"We are pleased that the Minister has recognized the need for an injection of funding for the population that has chosen to attend the only anglophone school in Drummondville. We pride ourselves on offering the best environment for our students and this injection of funds will certainly help to improve the current situation at the school," expressed Michael Murray, Chairman of the Eastern Townships School Board.  "Our wish was to be able to build a new school with a large playground, recreation area and state of the art classrooms, that would align better with the direction that the Minister is taking with his new Policy on Educational Success.   This announcement today is a step in the right direction and I can assure you that we will make the most of this investment for the students and staff of Drummondville Elementary School."
Drummondville Elementary School provides educational services to over 220 students from kindergarten to grade 6. It offers students a quality education and the advantage of a bilingual learning environment. For more information please contact the school at 819-474-8563.
- 30-
Source & media inquiries:
Sharon Priest, Communications Consultant

819-868-3100 ext. 55023